The following are DeWolf family members and others who appear in the film.
Producer/director Katrina Browne has established a nonprofit organization, the Tracing Center, to spread the message of the film and to offer screenings, dialogues, and other programming on slavery, race, and privilege.
For more information about these programs, or to request someone for a screening, dialogue, or other event, please contact the Tracing Center at
DeWolf descendants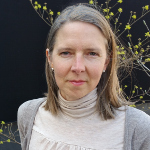 Katrina Browne
Katrina produced and directed
Traces of the Trade
(Sundance, 2008; PBS/POV, 2008; Emmy Award
®
nomination, 2009)
,
and founded the
Tracing Center on Histories and Legacies of Slavery
. Prior to launching this film and family process, Katrina served as Outreach Planning Coordinator for the film adaptation of Anna Deavere Smith's play Twilight: Los Angeles. Previously she was a senior staffperson at Public Allies, an AmeriCorps program operating in twenty-one cities that she co-founded in 1991. She has an M.A. in Theology from the Pacific School of Religion where she wrote a thesis on film and democratic dialogue. For a longer bio click
here
.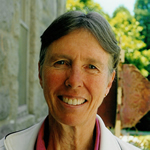 Keila DePoorter
Keila and her sister Holly Fulton both grew up in Bristol, Rhode Island. In 1998, Keila and her husband, Jerry, led a group of 20 students to South Africa for a month. They visited mining sites, traveled and studied South Africa's current social, economic and political issues.
Tom is the Executive Director of
Coming to the Table
and the author of
Inheriting the Trade: A Northern Family Confronts Its Legacy as the Largest Slave-Trading Dynasty in U.S. History
(Beacon Press, 2008), about his experiences during the family's journey. He is co-author, along with Sharon Leslie Morgan, of
Gather at the Table: The Healing Journey of a Daughter of Slavery and a Son of the Slave Trade
(Beacon Press, 2012)
.
Tom speaks at colleges, conferences, and other venues throughout the United States about hidden elements of history, racism and intolerance, and illuminates a path toward healing and a more hopeful future. Tom and his wife, Lindi, have four grown children and six grandchildren. For further information, visit his
website
.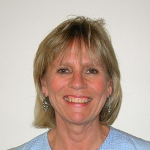 Holly Fulton
Holly has been a French & ESL teacher and a diversity trainer in France and various states. She gives talks and facilitates discussions as outreach for
Traces of the
Trade,
often with her husband, Bill. She's involved in board work for "Coming to the Table" and "Class Action," active in music, theatre, and her church community, as well as doing pet therapy work in health care settings with her Golden Retriever, Cali.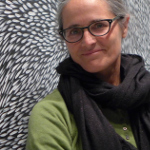 Elly DeWolfe Hale
Elly grew up in Reno, Nevada. After studying East Asian Studies and living in Tokyo, she now works at the U.S. Environmental Protection Agency on Superfund cleanup projects. Elly has a passion for music of all kinds.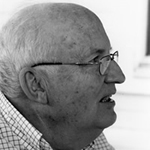 Ledlie Laughlin
Ledlie has been an Episcopal priest for 50 years, with parishes in Jersey City, Newark, Greenwich Village and Florence, Italy. Ledlie and his wife, Roxana, have three grown children and seven grandchildren. While Ledlie was Dean of the Cathedral in Newark, he helped bring about the merger of a small, white cathedral congregation with a large black middle class congregation.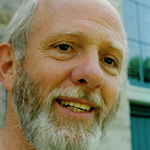 Dain Perry
Dain participated in the documentary along with his brother, Jim, and nephew, James (see below). He grew up in Charleston, South Carolina. During the 1970s, he worked for a non-profit agency that promoted reform in the criminal justice system, particularly prison reform. Dain has been a member of his church vestry and has been an active volunteer in his community for many years, including serving on the boards of several nonprofit organizations. Dain and his wife (see below) travel extensively doing screenings of the film at Episcopal parishes.

James is the executive director of the Center for Reconciliation in Providence, R.I. In addition to appearing in the film, James served as the film's principal historical consultant, for which he and the research team were nominated for an Emmy® Award. James attended law school at Columbia University and his graduate work at Harvard has focused on international institutions and the evolution of international norms, including the transatlantic slave trade and its abolition.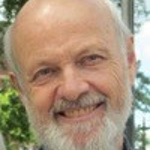 Jim DeWolf Perry, V
Jim was born in Providence, Rhode Island and is now retired with his wife, Shirley. In his career, Jim served as a Foreign Service Officer (in Vietnam, Belgium, and Laos), as a manager for several non-profit organizations, and then as a management consultant. Jim was the executive director of the Big Brother Association of Boston when the association shifted to recruiting large numbers of African-American men as big brothers.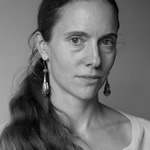 Elizabeth Sturges Llerena
Elizabeth creates art to raise awareness about the present-day impacts of the legacy of slavery and white privilege. Her recent work grows from her experiences over the past fifteen years of teaching in public schools as well as her participation in
Traces of the Trade.
Elizabeth's work has been included in a variety of shows and events, including the 2008 and 2009 Commemorations of the MAAFA at Saint Paul Community Baptist Church in Brooklyn and in a solo exhibition entitled "What's Hidden Underneath" at Linden Place in Bristol, R.I.
Colleagues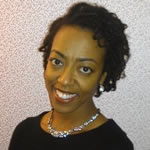 Juanita Capri Brown
As co-producer, Juanita co-designed the
Traces
journey and facilitated many of the family's dialogues. Juanita works with educational institutions to explore challenging issues such as cultural competence and global citizenship. She also consults nonprofit and governmental organizations in strategic meeting design and facilitation, and organizational development. A Chicago native, Juanita received policy-related degrees from Stanford University and the University of California at Berkeley, and studied in Ghana. For longer bio, please click
here
.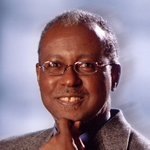 Harold Fields
Harold facilitates a monthly city-wide racial dialogue that has lasted for ten years. He participated in the documentary because of his connections with two family members, Holly and Keila. He is active in restorative justice and racial reconciliation projects across the nation. He has over 30 years of systems development experience with IBM and the airline industry.
Spouses of DeWolf descendants
There are several spouses who are doing public work with the film.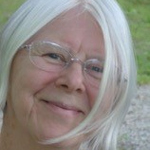 Shirley Dunn Perry
Shirley is a registered nurse, poet and workshop facilitator. She volunteers with a local cancer center, teaching writing workshops and leading a cancer support group. As a YWCA volunteer she works with the Women's Leadership program. She and her husband, Jim Perry, promote the documentary to encourage dialog about race.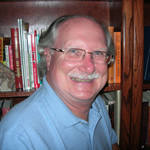 William M. Peebles (Bill)
Bill is retired from a career as a psychotherapist and a pastor. He is a Spiritual Director for those on a spiritual path, particularly men. He's interested in the Be Present model, Faith and Money Network and Harvest Time, growing organic food, singing, and continuing to work at eliminating the "isms" that harm us all. He and his wife, Holly Fulton, are available to facilitate discussions of the film.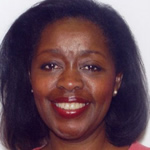 Constance R. Perry
Constance is a self-employed national consultant, working in economically disadvantaged communities specializing in workforce and community development, and is a skilled trainer and facilitator. She is an active member of the Episcopal Church and sits on a number of diocesan committees. Although born and raised in Boston, Constance is a descendant of slaves in North Carolina. She and her husband, Dain Perry, work together as a team to bring the film to Episcopal congregations and dioceses, as well as to schools.
Scholars and experts who appear in the film
Robert Addo-Fening
Professor of History, University of Ghana
Kofi Anyidoho
Professor of Literature, University of Ghana; award-winning poet
Ron Bailey
Professor, African American Studies, Northeastern University
Kevin E. Jordan
Architectural historian; Professor of Historic Preservation (retired), Roger Williams University
Glenn Loury
Merton P. Stoltz Professor of the Social Sciences, Brown University
Charles Ogletree
Executive Director, Charles Hamilton Houston Institute for Race and Justice and Jesse Climenko Professor of Law, Harvard University; Co-Chair, Reparations Coordinating Committee
Joanne Pope Melish
Associate Professor of History, University of Kentucky
Elizabeth Warren
Principal Historic Preservation Specialist (retired), Rhode Island Historical Preservation Commission